FARINATA WITH SAGE AND ONION by Carol Fenster
Chef and cookbook author, Carol Fenster rocks. She has is all – great tasting recipes, and excellent explanations of the various gluten-free flours and other ingredients and their properties. I have all her books. When I learned she had a new book I wanted to share the good news. I too am a gluten-free chef and love spending my days and nights cooking and perfecting a recipe. I've learned that not everyone has the time or inclination for this exercise. Enter Carol's latest book: "100 Best Quick Gluten-Free Recipes". Simple and delicious solutions for busy people who want to get dinner on the table in 30 minutes or less. You don't have to sacrifice flavor or nutrition.
I tried a few recipes and my favorite was a chickpea flatbread with very few ingredients, called Farinata with Sage and Onion. It's made in a skillet and baked in the oven. How easy is that? I highly recommend "100 Best Quick Gluten-Free Recipes" for newly diagnosed and veterans alike.
So without further ado – here is Carol's fantastic recipe I'm excited to share with you today! At the end of this post see how you can register to win Carol's new book!

Farinata is a thin, pizza-like Italian pancake made from chickpea flour and served as bread. It varies depending on where it is made, and it is known as socca in France. When I first tried this bread, it was so good that I ate the whole batch myself. So be prepared—you or your family may like it so much that you might have to make several batches. Farinata can be made in a regular cast-iron skillet, but it won't be quite as crisp or easy to remove because of the skillet's straight—rather than sloping—sides. The batter requires a standing time of at least an hour before baking; you can do other things in the meantime, and it's worth the wait.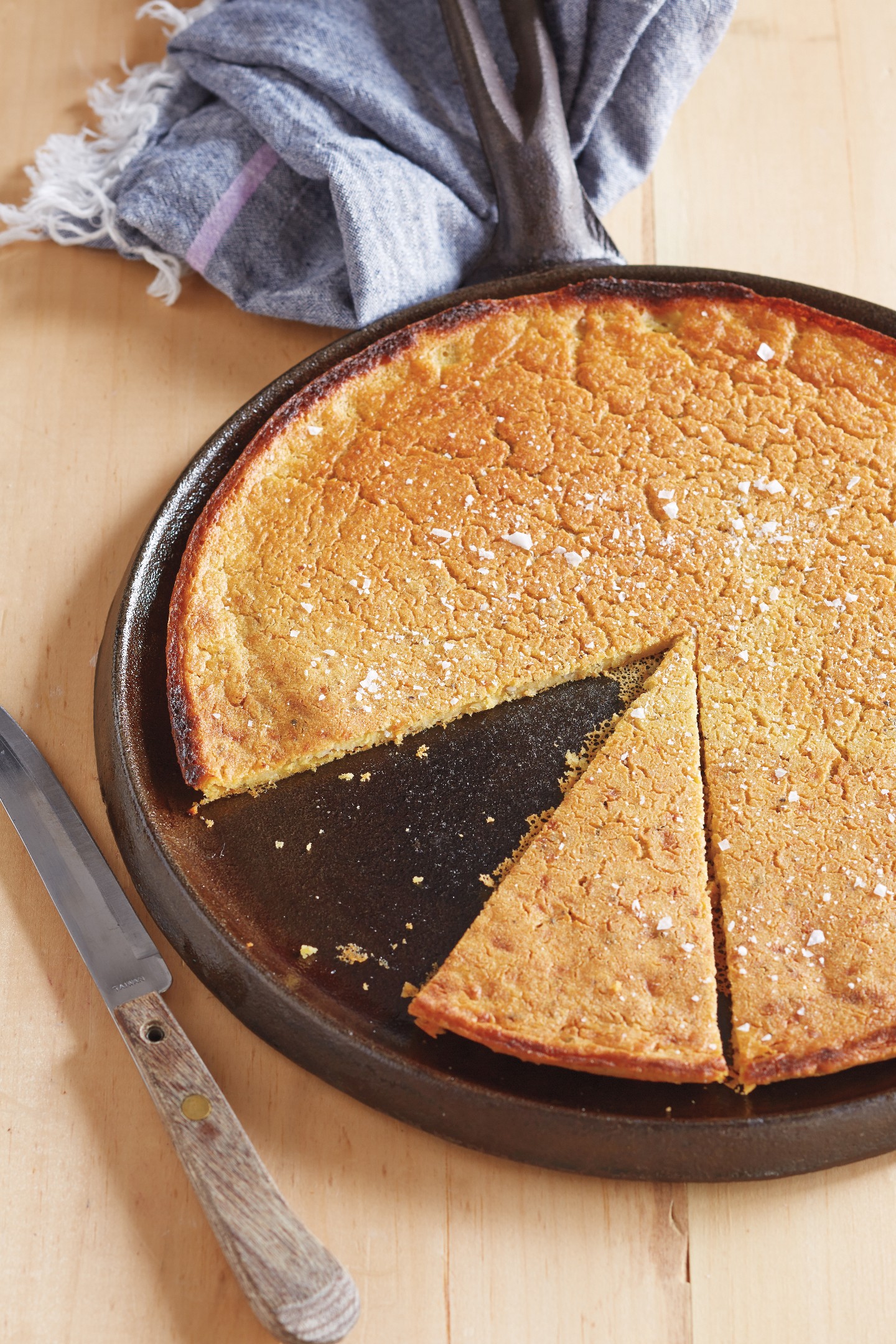 Farinata with Sage and Onion
2014-10-31 11:28:45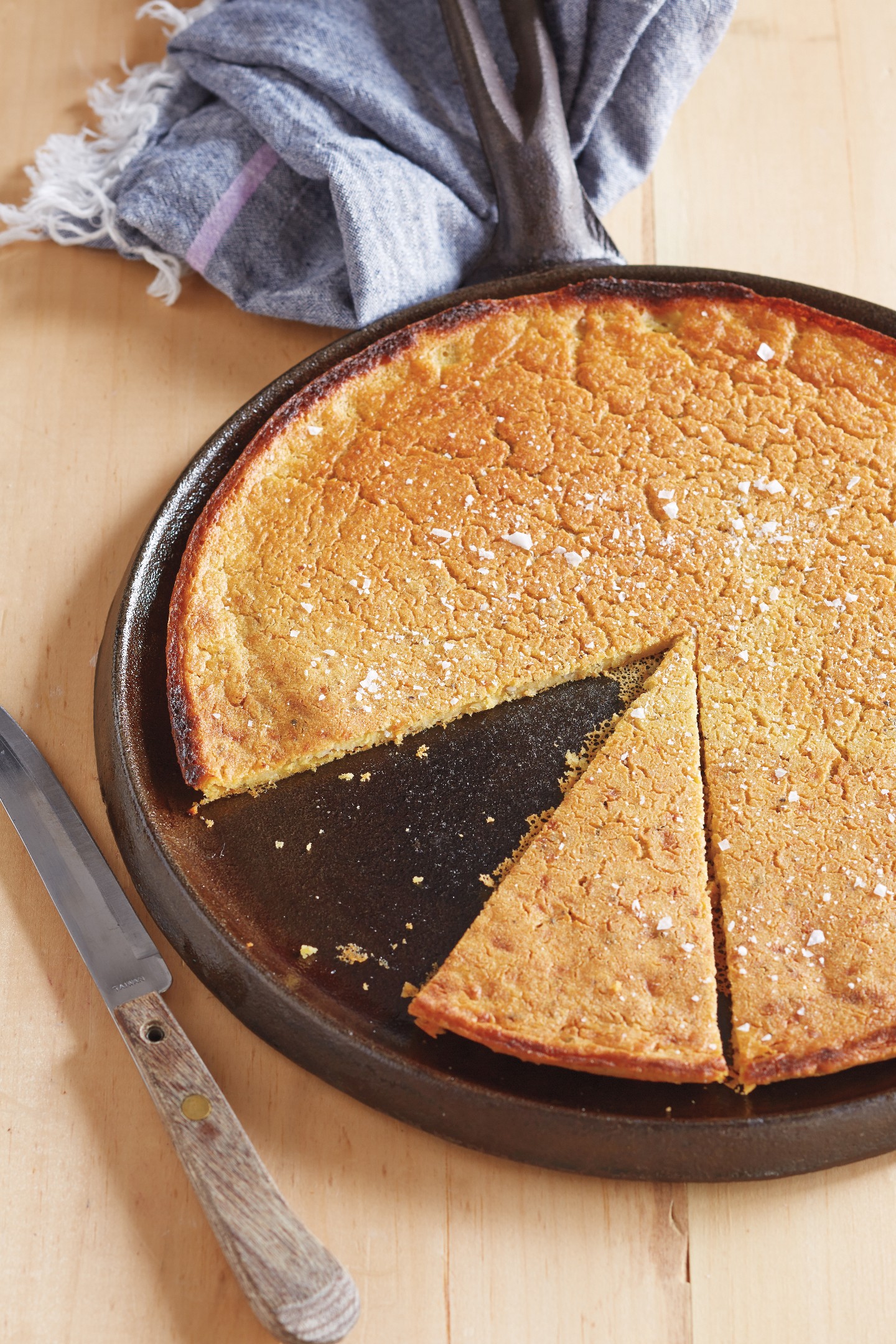 Pizza-lie Italian pancake made with chickpea flour
Ingredients
1 cup chickpea flour or garbanzo flour (or use garbanzo-fava bean flour)
1 tablespoon finely diced fresh onion or 1 teaspoon dried minced onion
3/4 teaspoon salt
1/2 teaspoon freshly ground black pepper
1 tablespoon chopped fresh sage or rosemary)
1 cup lukewarm (100°F) water
5 tablespoons olive oil
Coarse salt, for sprinkling
Instructions
In a small bowl, whisk together the flour, onion, salt, pepper, and sage (or rosemary). Slowly whisk in the water until no lumps remain. Stir in 3 tablespoons of the olive oil. Cover and let stand at room temperature, tightly covered, for at least 1 hour or up to overnight.
Place a rack in the middle of the oven. Preheat the oven to 450°F. While the oven preheats, place a 10-inch cast-iron round flat griddle or skillet, with at least a [3/8]-inch rim, that holds about 1 cup batter, into the oven to heat it. When the batter is ready, remove the griddle with an oven mitt. Pour the remaining 2 tablespoons of oil into the griddle, tilting it to evenly coat the bottom. Pour the batter into the griddle, swirling to cover the pan evenly.
Bake for 12 to 15 minutes, or until the farinata is firm to the touch. For deeper browning, set the farinata, still in the griddle, about 6 inches from the broiler and broil just long enough to lightly brown the top. Sprinkle with coarse salt, cut into wedges, and serve immediately.
Notes
STORAGE: Farinata is best eaten immediately after baking.
Per serving: 235 calories; 5g protein; 18g total fat; 3g fiber; 14g carbohydrates; 0mg cholesterol; 550mg sodium
Special Eats http://www.specialeats.com/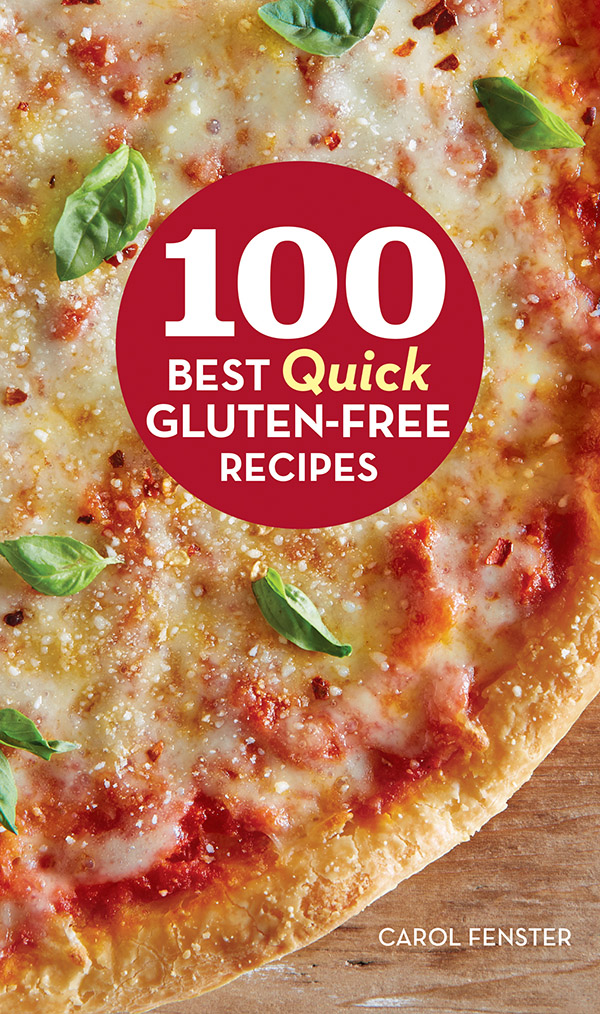 Reprinted with permission from 100 Best Quick Gluten-Free Recipes by Carol Fenster (Houghton Mifflin Harcourt, 2014)
Carol's book is available HERE – please check out her site Savory Palate Blog
I am also happy to announce that I will be hosting a giveaway for you to win Carol's new book! Leave a comment to be eligible to win – a winner will be announced by Friday, November 7th. Please share this with anyone in your life who would benefit from this great gluten-free cookbook!