Egg Salad Wraps – great summer meal!
When the temps get hot out, it's nice to be able to make something that won't require turning on the oven! 🙂 This recipe couldn't be easier to put together for a picnic or quick summer time dinner.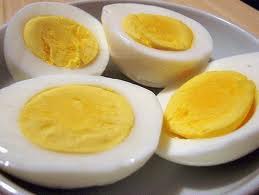 Serves 4
Printable recipe
You will need the following ingredients:
6 large eggs
1/4 cup mayonnaise
1 teaspoon Gluten Free mustard
1/2 teaspoon dill weed, dried
salt and pepper to taste
Gluten Free Tortillas*
Optional: 1 avocado halved, seeded, peeled and diced
To make the hard boiled eggs, cook the eggs for 10 minutes in a saucepan of simmering water – enough water to cover the eggs. Drain, cool under cold running water, peel and chop eggs.
In a large bowl, combine the mayonnaise, mustard, and dill weed; add the chopped eggs. Taste and season with salt and pepper.
Heat tortillas in a non-stick skillet until pliable, or microwave covered with a damp paper towel for 15-20 seconds.
Place the diced avocado (if using) on one tortilla, top with 1/4 of the egg salad. Fold or roll as desired. Wrap in plastic wrap if not eating immediately to retain moisture in the wrap and refrigerate until you serve it.
*The type of tortilla I like is from Food for Life. They have a great variety of Gluten Free breads. You can find them at Whole Foods, or visit their website for stores near you that sell them.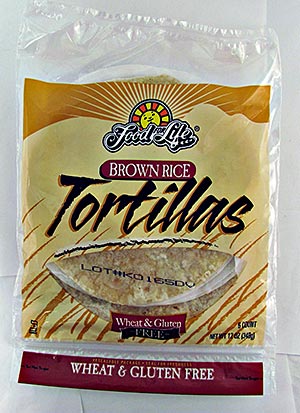 Enjoy! 🙂
You can find this recipe – in my book "Special Eats" Simple, Delicious Solutions for Gluten-Free & Dairy-Free Cooking – Click HERE for buying information.