Ask Sueson
I will be starting a new series called "Ask Sueson" Do you have any questions you would like me to answer?
I will start asking on my Facebook page for any gluten free or any cooking question and will post them here for everyone to see.
If you have a question for "Ask Sueson" – feel free to e-mail me at sueson@specialeats.com or leave a comment and I'll respond to that.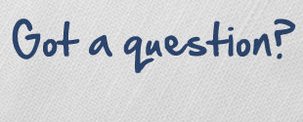 Mary Anne asked a great question this week:
Here's one for the "Ask Sueson" column. I have a bumper crop of beautiful radicchio. Have you done anything interesting and different with it?
Radicchio is a slightly bitter "green", red leaf in small compact heads. It is good chopped and added to salads or halved or quartered, grilled (2-3 minutes per side) or roasted (450 degrees 8-10 minutes) and drizzled with balsamic vinaigrette. I love the contrast of flavors and bitter mixed with sweet is complex and delicious. Toss chopped raw or roasted radicchio with my lentil salad (see June issue of Gluten-Free & More magazine. I have 6 entree salads.) or add to your favorite pasta primavera. Contrast with raw or cooked fennel, jicama and/or tomatoes. Enjoy!
This question comes from Mary Ann
What's the best gluten-free way to bread and pan fry chicken, eggplant, etc? I used to dip in flour, then egg, then bread crumbs, but I can't seem to find a gluten-free product that doesn't turn soggy.
This is a two-part answer. First, when breading eggplant, make sure you salt the eggplant then rinse and pat dry. Eggplant has a lot of moisture and can be both soggy and bitter if you do not remove before cooking, breading, etc. The process: slice, spread in a single layer on a baking sheet. Sprinkle with sea salt on both sides. Let rest at least 15 minutes. You will see beads of liquid on eggplant. Rinse, pat dry and continue with recipe. I have topped my sliced and salted eggplant with a paper towel and placed a second baking sheet on top to apply slight weight and let it rise for over an hour. The result is great!
If you are breading anything with gluten-free flour, I recommend using a single flour like brown rice flour vs. a gluten-free flour blend that contains guar or xanthan gum. These "gums" are slimy and the result can be slimy too. I would dust in brown rice flour, dip in egg and follow with Ian's Gluten-Free Panko crumbs. They are crispy and delicious. Or make your own bread crumbs with your favorite GF bread. Make sure that you thoroughly, dry and toast homemade crumbs for a crispy final result.
The next question comes from Mary Ann:
Have you found a good gluten-free tortilla or wrap? I have been using the Toufayan brand, and while it tastes okay, it tends to crack into pieces when you try to wrap it around anything, even if I heat if with a damp paper towel on top.
Gluten free wraps/tortillas have gotten better over the years. I still prefer homemade but my favorite is La Tortilla Factory Teff Wraps. Udi's and Rudi's both make gluten free wraps too. The one you mentioned, Toufayan is not a favorite as its ingredients include soy flour (not organic, probably GMO) and poor quality fats.
This question comes from Amy:
I've been experimenting with making my own GF bread in a bread machine. It comes out pretty good but it's very crumbly…is this normal? I also freeze my bread and after it has defrosted it falls apart even more….I also try toasting it but that doesn't always help much.
Gluten-free bread making is very different than baking gluten-full bread. Without the proper instruction you end up with a pile of expensive crumbs or a gummy hockey puck! However, my friend, Anna – of Breads from Anna mixes makes amazing bread mixes that will work beautifully and deliciously in a bread machine – even a yeast free cinnamon raisin bread. For great homemade from scratch bread, you can't go wrong with Carol Fenster's book: 1,000 Gluten-Free recipes for tried and true bread recipes and more. The science behind gluten-free bread making is very different that working with wheat/gluten; hint: its more than swapping out gluten-free flour. Gluten-Free & More magazine (formerly Living Without Magazine) has a great article in the October-November, 2014 issue by the America's Test Kitchen people with very helpful tips and recipes. And Living Without's Best Gluten-Free Cookbook has great bread recipes and more.
This question is from Jean:
What is the best gluten-free flour to use when making a white sauce?
I prefer a single flour for making a gluten-free white sauce. Good options are brown or white sweet rice flour. Or thicken sauce using arrowroot starch OR kudzu (sometimes called kuzu) starch. Both of these starches should dissolved in a cold liquid before adding to the pan. Approximately 1 tablespoon of starch will thicken 1 cup of sauce. Consider the liquid you are using to dissolve the starch as part of the overall liquid used in the recipe.