Triple Berry Cranberry Delight
The Holidays are fast approaching! I love this time of year, especially with all the cooking for family! I hope this recipe will become a favorite on your Holiday table.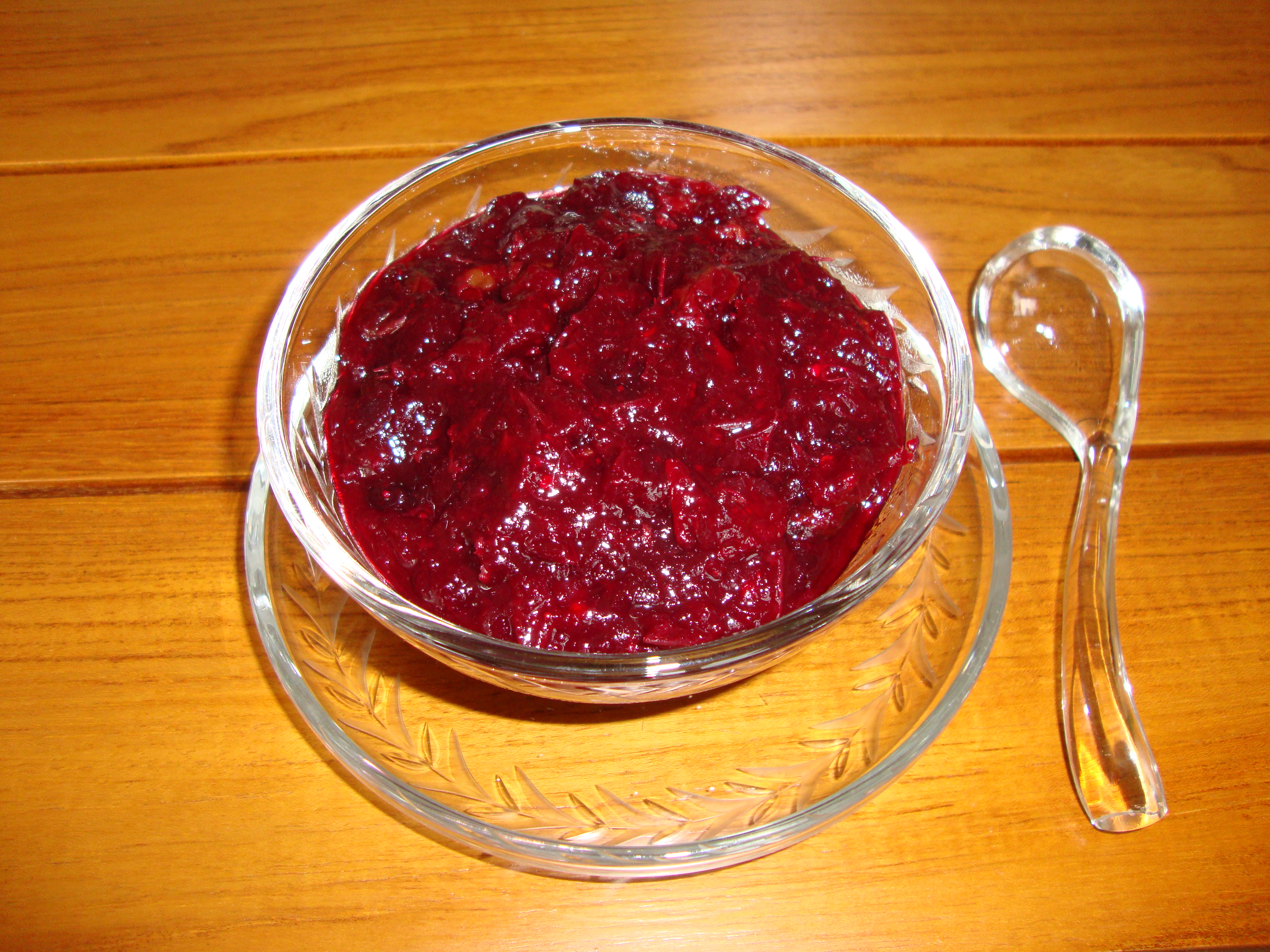 Triple Berry Cranberry Delight
2014-11-25 20:24:57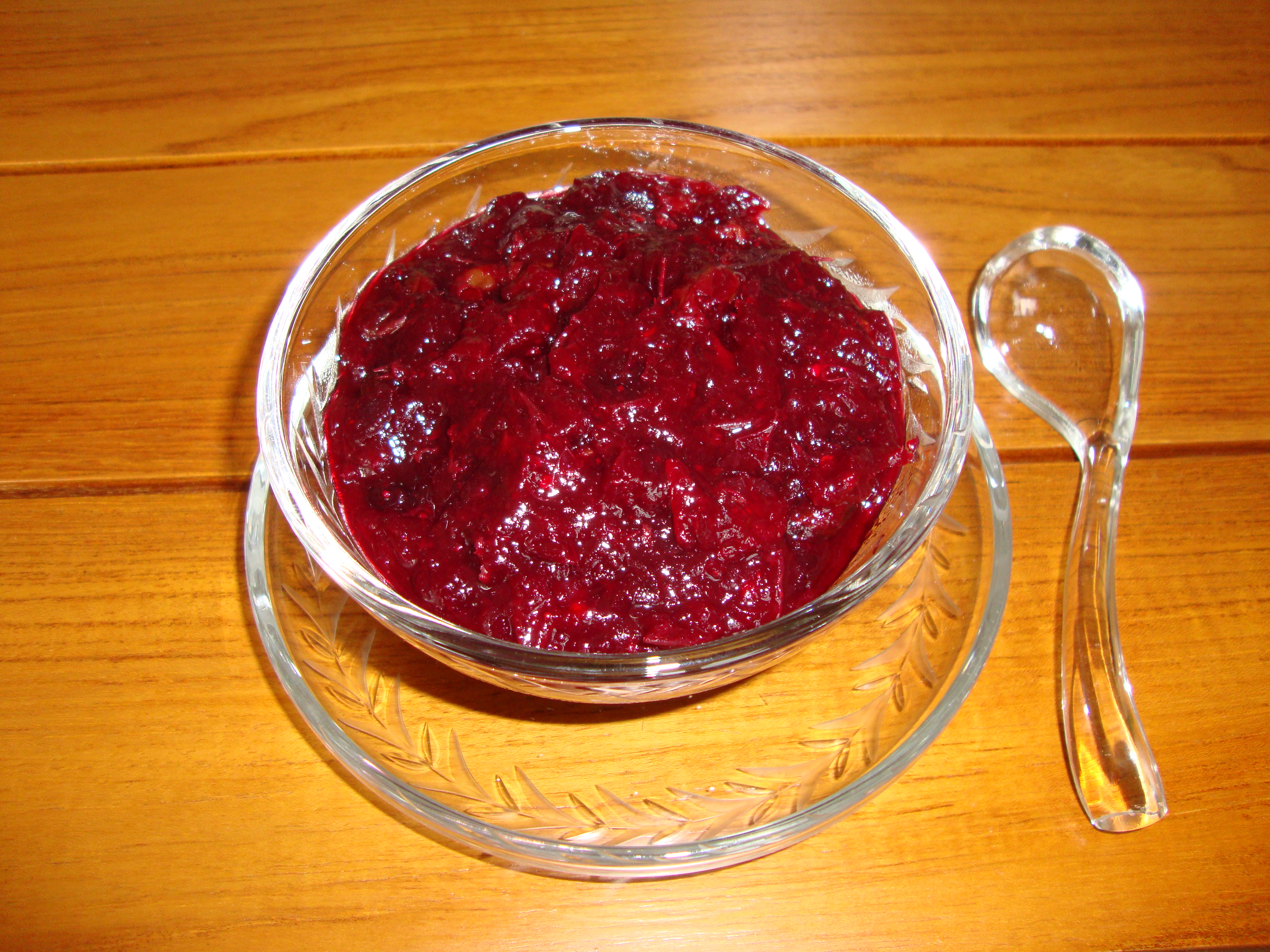 Named triple berry for the use of juice, whole fruit and dried fruit, this cranberry sauce is a family favorite modified over the years to switch from sugar to honey and reduced added sugars found in juice, marmalade and dried fruit. Finding acceptable alternatives can be challenging but worth the effort. Possibilities include "St. Dalfour" 100% Fruit Spread Orange Marmalade, for dried fruits without added sugar or sulfites look for "Eden Select" and "Made in Nature" brands. This cranberry sauce is of course good with Thanksgiving turkey, but good year round with meat and poultry or as a pie filling or ice cream topping.
Ingredients
1 cup unsweetened tart cherry juice (preferably organic), may substitute pomegranate or cranberry juice
1/4-1/3 cup honey or maple syrup (more or less to taste)
1 10-12-ounce bag fresh or frozen cranberries
1/2 cup dried cherries (or cranberries or mixture of both)
3 tablespoon orange marmalade (look for fruit juice sweetened)
2 tablespoon fresh orange juice
2 teaspoon orange zest
1/4 teaspoon ground allspice
1/2 teaspoon ground cinnamon
Instructions
Combine cherry juice and honey in a heavy saucepan and bring to a boil over medium heat. Stir until honey is dissolved.
Add cranberries and dried cherries and cook until cherries soften and cranberries pop, stirring often for about 10 minutes.
Remove from heat and stir in orange marmalade, orange juice, zest, and spices. Cool completely. Can be made three days ahead or frozen for one month.
Notes
Makes 2 cups. Perfect for the Holidays!
Special Eats http://www.specialeats.com/