Kris's Cashew Tiki Snack-Krack Mix
I had such great cooking demo classes this week! As promised – here is the recipe for this fantastic snack we made. This recipe is for all the wives of our dedicated military who attended my class this week.
I hope you enjoy the recipe and share this with family and friends!

Kris's Chashew Tiki Snack - Krack Mix
2014-11-07 10:10:52

A great holiday treat to make for friends and family!
Ingredients
8 thick slices of lean bacon
3 cups salted, roasted cashews
4 dried pineapple, cut into 1/3" pieces
2 tablespoons hemp seeds
1 tablespoon gluten-free, low-sodium tamari or soy sauce or for soy-free, coconut aminos
1 tablespoon honey
1/4 teaspoon Aleppo pepper (more or less to taste)
Instructions
Cook bacon: Preheat the oven to 350°. Arrange the bacon in a single layer on rimmed baking sheet lined with parchment and topped with a second sheet of parchment. Bake for 15-20 minutes, until the bacon is crisp. Drain on paper towels and cut into 1/2-inch strips.
In a bowl, mix honey and tamari; toss the bacon pieces, cashews, dried pineapple, hemp seeds and Aleppo pepper in honey/tamari blend until all are thoroughly coated.
Spread on a rimmed baking sheet and bake for 20 minutes in 350° oven, stirring once half-way through cooking and until the bacon is browned.
Taste and adjust seasoning adding sea salt if needed and/or more Aleppo pepper.
Stir occasionally until cool, then serve and watch it disappear. Recipe may be doubled.
Adapted from F&W's Best Party Snacks, Tiki Style: Return of the Killer Zombie, published November 2008.
Special Eats http://www.specialeats.com/
If you aren't familiar with Aleppo peppers – the Aleppo chili pepper comes to us from southern Turkey, near the Syrian town of Aleppo, which is considered one of the culinary meccas of the Mediterranean. It has a moderate heat level with some fruitiness and mild, cumin-like undertones, with a hint of a vinegar, salty taste. If you can't find this spice at your local market, you can order it online at
Penzey's Spices.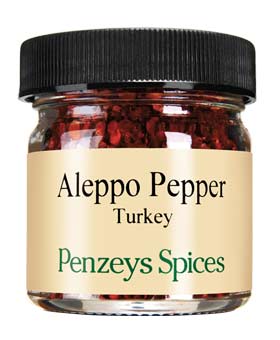 What is your favorite gluten-free snack mix you make? Do you have a family favorite recipe?