Butternut Squash and Apple Curry/Beef Bone Broth
Thanks for coming to the Southern Pines Farmers Market on Saturday. What a beautiful day we had! Here are the two recipes that I served. My Butternut Squash-Apple Curry was made with a hotter curry (Madras Curry), but you can turn down the heat by using a sweet or regular curry powder. Puree leftovers with homemade broth (chicken, beef or vegetable) and turn the stew into a wonderful soup!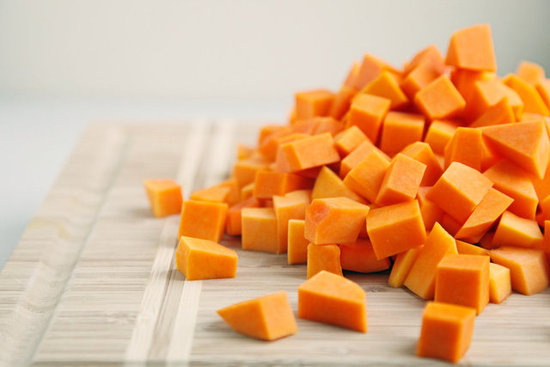 Butternut Squash and Apple Curry
2014-10-15 08:54:33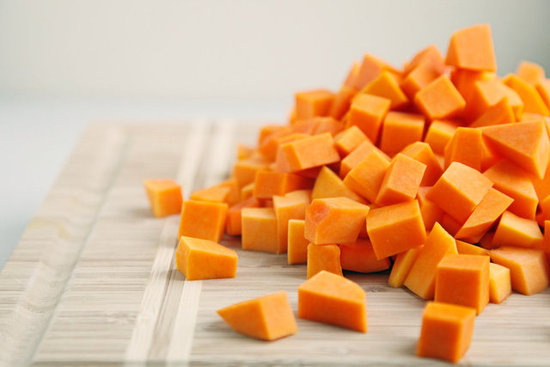 Serves 4
Great fall side dish!
Ingredients
2 tablespoons olive oil
1 large yellow onion, chopped
1 large butternut squash, about 2 1/2 pounds, cut into 2" pieces
2 teaspoons mild curry powder (for more spice use hotter or madras curry)
1/2 teaspoon each sea salt and pepper
1 1/2 pounds Granny Smith apples, cored and cut into 1/8", peel on (unless using non-organic apples)
1 - 14 oz. can unsweetened coconut milk, not light
2 tablespoons fresh lemon or lime juice
Chopped fresh cilantro to serve
Instructions
Preheat oven to 400 degrees. Toss onion, squash, curry powder, salt and pepper in olive oil and roast in a large heavy roasting pan for 30 minutes, stirring occasionally (about every 15 minutes).
Add apples, stir and cook and additional 15 minutes until apples are slightly soft, but not mushy.
Stir in coconut milk and lemon juice. Taste and adjust seasoning. Serve warm with fresh cilantro.
Special Eats http://www.specialeats.com/
I enjoy making bone broths. This is a favorite recipe of mine – I hope you enjoy it!
Beef Bone Broth
2014-10-15 09:19:10
Serves 3
This is such a nourishing broth - make this often - it's delicious!
Ingredients
6-7 pounds beef bones from grass-fed cows, including some meaty bones
2 onions, quartered
2 leeks including green tops
6 carrots cut into large chunks
6 celery stalks, cut in large chunks
2 bay leaves
Handful of parsley stems and/or thyme leaves (fresh)
1/2 teaspoon whole black peppercorns
1/4 cup vinegar (not malt vinegar) or fresh lemon juice
Cold, purified water (at least 4 quarts)
Sea salt to taste (after cooking)
Instructions
Preheat the oven to 400 degrees F. Place the bones on a roasting pan and roast for 1 hour. Add the vegetables to the roasting pan with the bones. Return to the oven and roast for an additional 30 minutes.
Place the roasting pan on the stove top over low heat and deglaze with one or two cups of cold water, scraping the bottom of the pan for browned particles. Put this mixture into a large stockpot. Add the peppercorns, vinegar and herbs. Bring the liquid up to a boil and reduce to a simmer. As the stock cooks, skim any impurities that rise to the surface.
Cook for at least 5-6 hours (longer the better, - can cook overnight in a slow cooker on the low setting). Remove from the heat; remove and discard all the bones and vegetables. Strain the liquid and skim off excess fat. If not using the stock immediately, place the pot in a sink full of ice water and stir to cool. When cool, cover and refrigerate or freeze in portion-sized containers or ice cube trays. Refrigerating hot stock will cause it to become cloudy.
Special Eats http://www.specialeats.com/