Sausage and Fennel Ragu with Kale
Sausage and Fennel Ragu with Kale
Fresh fennel compliments the fennel seasoning in homemade sausage and brings it to a new flavor level. Fresh kale ribbons can take the place of pasta for a lower carb version: think Italian Chili.
Ingredients
1 pound bulk mild Italian sausage
1 onion, chopped
1 fennel bulb, sliced
1 bunch kale, preferable lacinato or dinosaur kale, rib removed and cut into ribbons
1-24-28 ounce can or jar tomato sauce
1 teaspoon dried oregano or marjoram
Salt and pepper to taste
Optional: Grated Parmesan cheese to serve
Instructions
Sauté sausage in large skillet over medium heat and break down into small pieces.
Add chopped onion and fennel and continue to cook until softened, about 5 minutes. Add kale and cook for 2 minutes
Add tomato sauce and seasonings and simmer for 10 minutes. Taste and adjust seasoning.
Serve as is or over gluten-free pasta. May add grated Parmesan cheese.
http://www.specialeats.com/2013/05/05/sausage-and-fennel-ragu-with-kale/
FYI – this is what Lacinato kale looks like!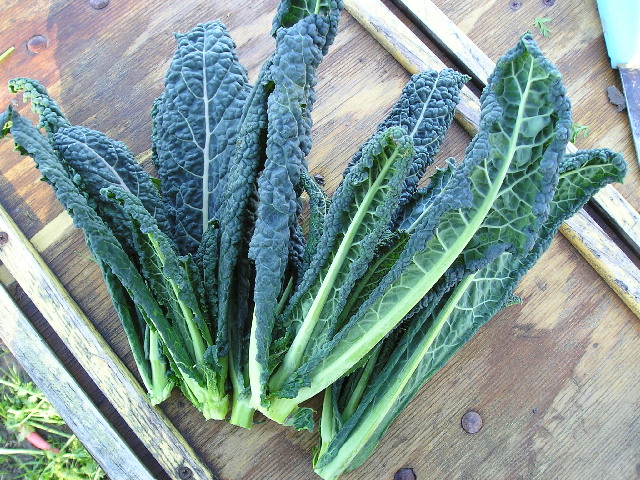 Do you like kale? What is your favorite way to prepare it?