New event coming up May 8th!
Now that I have moved to North Carolina – I'm excited about what I am doing now. I am working for Elliot's Provision Co. in Pinehurst, North Carolina. Elliott's Provisions provides locally sourced products the very best from local farmers, butchers, cheese makers and unique purveyors of delights and delicacies. Select among grassfed Angus beef or delicious artisan cheeses. Sustainably raised chicken and pork. The freshest dairy anywhere. And I am lucky enough to teach cooking demos there – and coming up is my next event!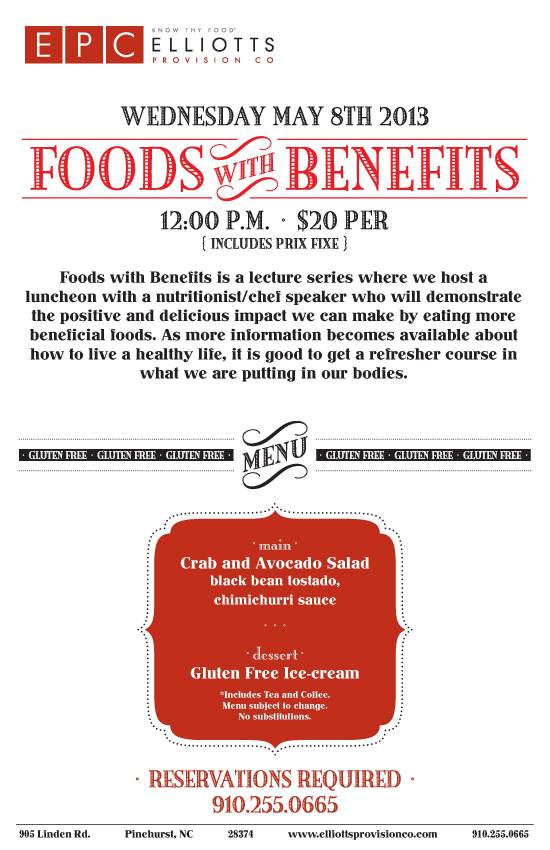 I hope you can make it!!!!