Great class at Flavour Cooking School last night!
I had the privilege of teaching a Gluten Free/Dairy Free Cooking class at Flavour Cooking School last night. It was a great evening meeting great people who I hope learned a lot about cooking Gluten and Dairy Free. Because I am Gluten and Dairy free, it's nice to meet other people who have to live the same way.
I love working with people and families with food allergies because its kind of like connecting a puzzle, figuring out what is best for each person. On last nights menu? Roasted Garbanzo Bean Greek Salad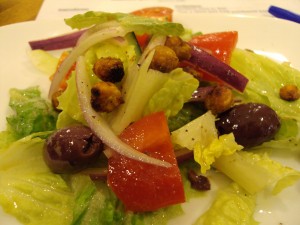 Moussaka soup with meyer lemon pesto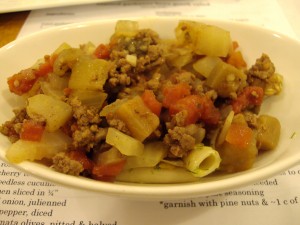 The pesto makes this dish, I use the peel and lemon of Meyer lemons with fennel fronds. It's amazing!
And for dessert – I made Gluten Free crepes with lemon curd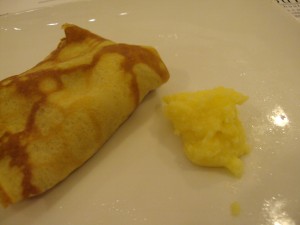 I showed the students at Flavour how I thicken dishes with a thickener called Kudzu. You can use it to thicken soups, lemon curd, pudding, etc… you can find it in the Asian aisle at the store. This is what it looks like: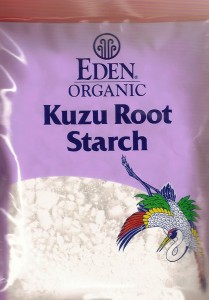 The recipes will be posted in the next few days. Have you ever attended a Gluten Free Class? Is there anything you wished would have been taught but wasn't?
If you haven't taken a class at Flavour Cooking school, it's a wonderful place to learn in a beautiful kitchen. You can check out their website at www.flavourcookingschool.com to check out upcoming classes. Flavour Cooking School is located at 7401 W. Madison, Forest Park, IL 708-488-8133.