Upcoming Events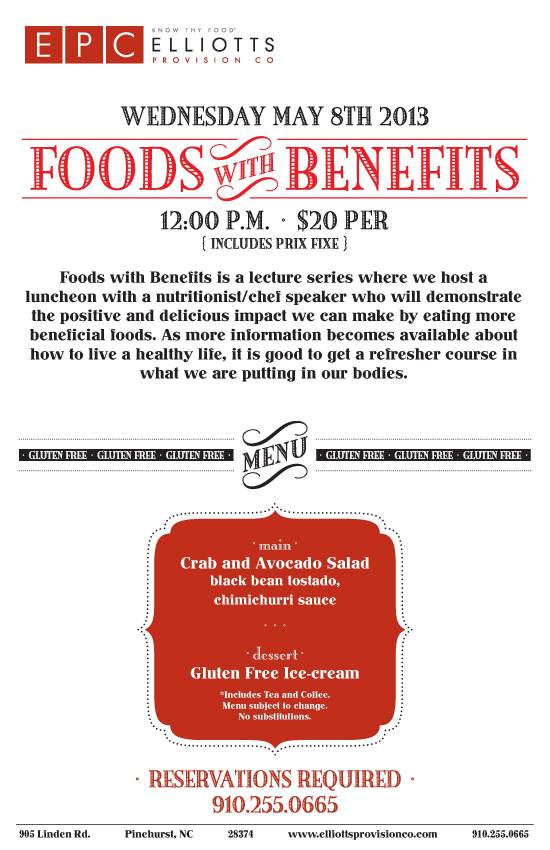 I have another class coming up too at THE FLAVOR EXCHANGE!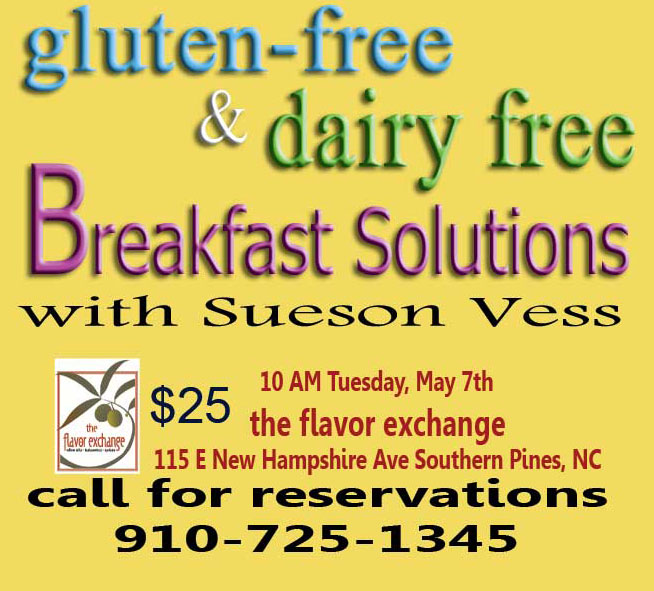 UPDATE: MARCH 2013 – I am moving to North Carolina at the end of the month – I'm very excited about this move BUT I just want to let everyone know – SPECIAL EATS will still be around! I'll be updating more recipes, hopefully some cooking videos and I am still available for consultations – just e-mail me at sueson@specialeats.com with any cooking questions whether you or a loved one are facing dietary restrictions.
Yours in health!
Sueson
Need a Gift or a gift for yourself? Click HERE to purchase my book or DVD's. Great for the gluten-free/dairy-free person in your life!