Cooking with Deepa – Upcoming Cooking Class at OMango!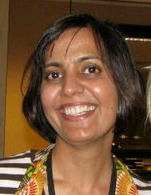 Spring has finally arrived and with it an exciting new class: Cooking with Deepa!
Please join my colleague and longtime friend Deepa in the kitchen for a gluten, dairy, soy and corn free cooking class at the new hot restaurant OMango!
Chutneys, Spreads and Dips packed with flavor & nutrients!
Chutneys, spreads and dips offer an alternative to the usual mayo, mustard and ketchup while reducing sugar and increasing the flavor and nutrients.
We will also taste Omango's green chutneys and tamarind chutneys and discuss the health benefits of the various ingredients including tamarind, cilantro, beet root, coconut and their role in detox and weight loss. Most importantly, you will learn about how to use unique chutneys, spreads and dips in your everyday cooking. Reservations are required.
Tomatillo and Red Tomato Chutney:
Sweet and tangy, packed with lycopene, turmeric, and flavor… a gourmet alternative to ketchup
Beet Hummus:
Beet root and shallots make this hummus not only beautiful but also very flavorful
Roasted Red Pepper and Avocado Spread:
A unique twist to everyday guacamole with cilantro, lemon, roasted red pepper and a dash of garlic: a winning combination
Coconut-Cilantro-Lime Chutney:
Bursting with flavors this chutney can also be used as a sauce for a meat or mix it with rice to boost flavor and nutrients
Two Class Opportunities:
When: Tuesday, April 16 at 7:00PM OR
Tuesday, April 30 at 11:30AM
Where: OMango Restaurant
1056 N Route 59, Suite 100
Aurora, IL 60504
(630) 449-5100
RSVP: deepa@dupagedieticians.com please include class time and date in your email
I hope you can come to one of these great classes!!! Have you been to OMango before?