Blueberry Syrup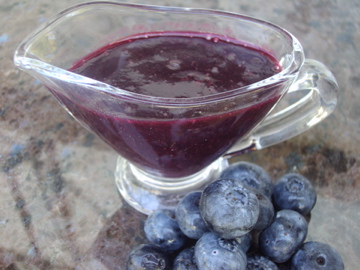 One of my favorite things to do in the summer time is visit farmers markets. Freshly picked fruits and vegetables that are beautiful and perfect, I can't wait to get home and make something with my purchases.
Fresh blueberries from farmers markets are so plump and juicy, how can you not want to eat a handful?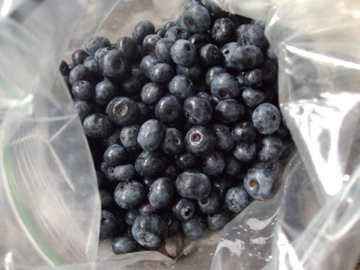 This recipe for blueberry syrup couldn't be simpler, it takes less than 15 minutes to create a sweet sauce perfect for pancakes, on top of ice cream or yogurt.
Ingredients:
2 1/2 cups blueberries (reserve 1/2 cup)
1/2 cup agave syrup (honey or sugar may be used too)
1/4 cup fresh orange juice or apple juice
In a large saucepan, combine 2 cups blueberries, agave and orange juice and simmer over low heat covered, for 10 minutes. Puree the mixture in a blender or food processor. Add the reserved 1/2 cup blueberries.
Once it starts to simmer, the aroma of the blueberries in your kitchen is amazing.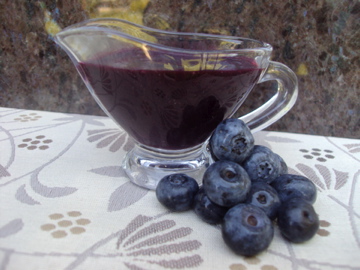 If you haven't been to a farmers market yet this summer, I urge you to do so. It's such a great experience to meet people passionate about what they do. AND, they are a great source for what to make with what they grow.
If you don't know of a farmers market near you, check out this site LOCAL HARVEST. Enter your zip code and it will tell you the closest market near you. It's also a great resource for indoor WINTER farmers markets too.
What's you favorite thing to buy at your local farmers market?