Great time at Fundraiser
As a board member of the University of Chicago Celiac Disease Center, we have fundraisers throughout the year to help raise money for this great organization and last night's fundraiser at Pinstripes in Northbrook was a huge success.
The University of Chicago Celiac Disease Center is dedicated to raising awareness and diagnosis rates nationwide and meeting the critical needs of people affected by celiac disease through education, research and advocacy.
The University of Chicago Celiac Disease Center is the first center of its kind in the nation, offering a comprehensive approach to the disease: including reliable and accurate patient and professional education, expert diagnosis and treatment for both children and adults, ground-breaking bench and clinical research and active leadership in advocacy efforts.
Because of generous donors many people who often go undiagnosed for years for celiac disease finally find an answer to their symptoms and find hope for their future.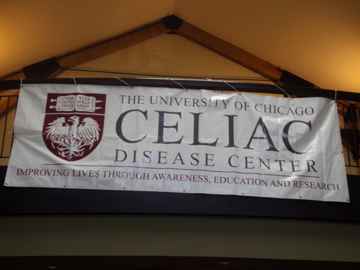 A big banner welcomed guests to the event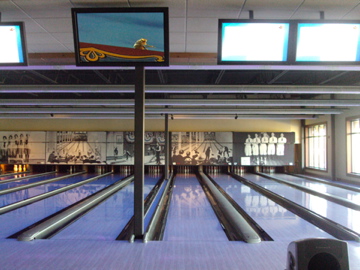 Pinstripes offers bowling and bocce. Families who came to the event especially enjoyed the bowling!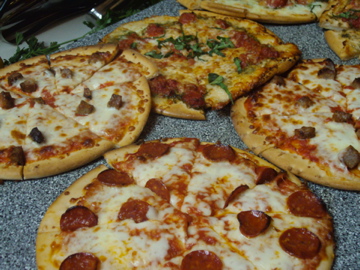 Wonderful gluten free food and appetizers were served. The pizza was a big hit with everyone.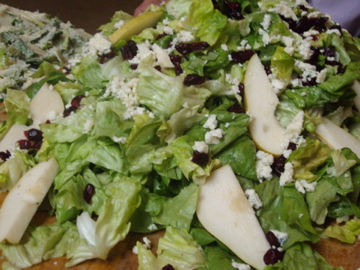 Cool, crisp salad with apples, cranberries, greens and a light vinaigrette dressing was welcomed on a hot evening.
Since it was so hot out, not many people ventured outside to the outdoor bocce courts and wonderful seating. The view from this outdoor area is spectacular.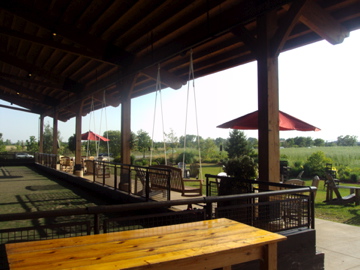 Thanks to everyone on the Board who made this event possible!

If you would like to make a donation, CLICK HERE. No amount is too small!
As soon as more events are coming up, I will be let everyone know.